Project Supervisor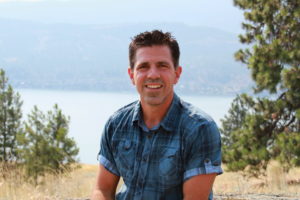 My name is Dan Schroeder. I have been involved in the home renovation industry for over 15 years. I bring my experience, craftsmanship and precision to home renovation projects, large and small. I specialize in interior renovations including flooring installation and tile work.
I enjoy the creative side of the building industry as well. Design and planning have always intrigued me. My intrigue began when I was a child. My dad worked in the kitchen cabinet industry for 25 years and then as a general contractor. He would take me to work with him and I was always fascinated by construction and the architectural design of the homes.
After years of part time work in the field, I finally took the leap into trades as my permanent career. I have learned a lot over the years. My portfolio includes building and tiling fireplace walls, tiling pools and outdoor decks, showers, feature walls, complete interior renovations and all types of flooring installations. I have had the pleasure of tackling a diverse range of home design projects.
The beauty of construction is that there is always a challenge to solve, a creative solution to build and execute. I thrive where I can be creative. I take great pride in the quality of my work and am a firm believer that the best marketing strategy is a satisfied customer.